| | |
| --- | --- |
| | This article is not finished and is currently under construction. Please be aware that information on this page may change rapidly as it is edited. |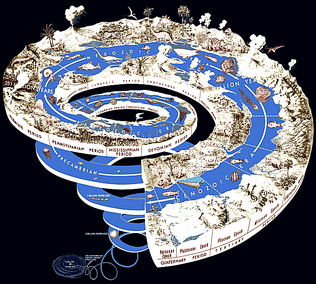 Paleontology (or palaeontology) is the study of prehistoric life.[1] One who studies paleontology is called a paleontologist. The science focuses on ancient organisms, their environment, their evolution, and their interactions with one another. Because it is a historical science, experiments cannot be conducted as easily or as readily as in the physical sciences. Instead, more theories are presented, but actual facts are harder to determine.
References
[
]
↑ Cowen, R. (2000). History of Life (3rd ed.). Blackwell Science. p. xi. ISBN 063204444-6.